I've been dying to be an owner for a long time but as of a couple Fridays ago I finally am. First subbie and first turbocharged car. Picked it up in NE Ohio, originally a PA 2 owner car. 2005 OBP 5MT Limited.
Ticked over 52k on the way home to Dayton from picking it up. Cosmetically its a 10 footer, but overall in good shape. Had a Subaru dealership do a multi point inspection, but obviously that was mostly just visual.
First thing I did was polish the headlights a bit (will be redone at some later date to a better finish) and remove the turbo banjo bolt filter.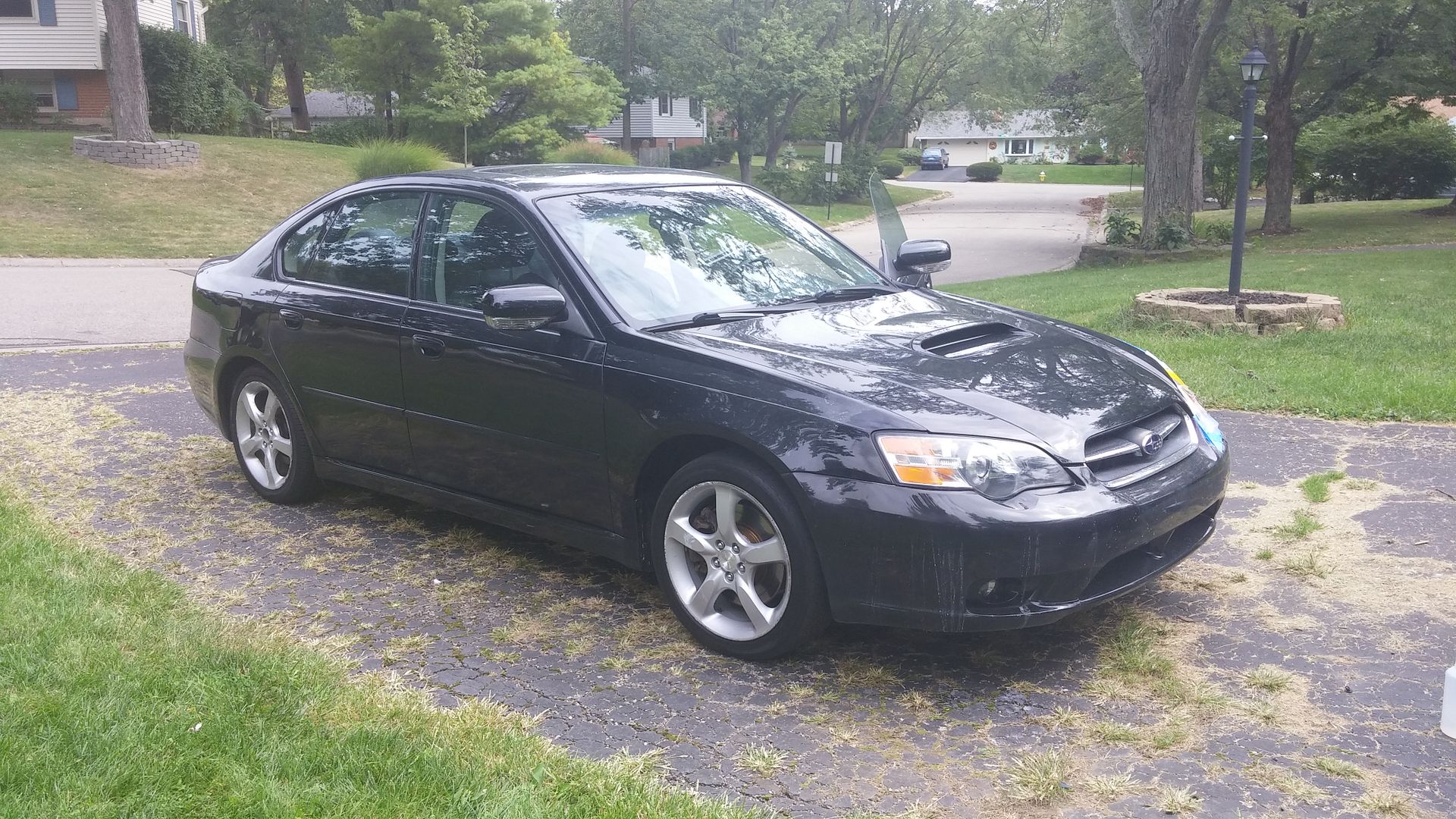 Took it to Turn In Concepts last friday for them to look it over. Overall it has a lot more wear than either they or I expected for the mileage, but no horrible issues. I've got a new radiator on order and I'll need to do or have at least one valve cover gasket down soonish too.